Acupuncture Clinic San Luis Obispo, CA
Acupuncture San Luis Obispo, CA
Acupuncturist San Luis Obispo, CA
Best Acupuncture Clinic San Luis Obispo, CA
Best Acupuncture San Luis Obispo, CA
Best Acupuncturist San Luis Obispo, CA
We empower our patients to heal themselves by providing effective and compassionate care that emphasizes patient education and holistic wellness.
Intuitive Acupuncture offers a wide range of healing services to help people of all ages improve their lives and wellbeing. In addition to acupuncture and herbal medicine for treating health issues, we also have massage therapy and chiropractic available at our offices. Our goal is to help everyone who comes to us live a healthier, more balanced life.
Licensed acupuncturists, Kristo Kucaric and Jonathan Olcott, bring more than 25 years of experience to Intuitive Acupuncture. Their combination of education, skills, professional experience, and life experiences that led each to seek careers as licensed acupuncturists and traditional Chinese medicine is the foundation for excellent care, well-being, and improved health for their patients.
Jonathan Olcott, Owner Bio:
Jonathan Olcott graduated from the Ya San University of Traditional Chinese Medicine with a MATCM degree in 2013. Jonathan grew up in San Luis Obispo County, participating in an active outdoor and athletic lifestyle that was brought to a halt in 2006 when he rolled his truck down a steep ravine on the Cuesta Grade. He was lucky to survive the accident but the resulting thoracic vertebrae compression fracture basically ended his rock climbing, wakeboarding, surfing, and competitive downhill mountain cycling.
The back pain from the injury persisted for years and typical routes of treatment were met with mixed, largely unsatisfactory, results. Not wanting to rely on painkillers or have surgery, Jonathan began exercise therapies like yoga and tai chi, which led him to live in an ashram in Colorado, then to pursue studies in Eastern philosophy and traditional Eastern arts as an undergraduate at Naropa University.
"My first exposure to acupuncture was during this time and I found profound personal relief and healing through these treatments. Through this experience, I found my passion for acupuncture, knowing that I wanted to help others find ways to heal themselves even when the barriers to good health seemed insurmountable," says Jonathan.
Kristo Kucaric Bio:
Kristo Kucaric graduated from Pacific College of Oriental Medicine, San Diego in 2012 with a Master's degree in Traditional Chinese Medicine. Kristo's interest in improving the lives and health of others began in 1997 when he was introduced to the principles of acupuncture by his Tai Chi instructor. "He promoted the principles of balance and the free flow of Qi that resulted from balancing one's mental, physical, and emotional being. He set me on a path to not only do this for myself but to expand into helping others," says Kristo. He became a certified massage therapist in 2006, focusing on acute and chronic injuries, which led to attaining his Masters in Traditional Chinese Medicine.
Kristo's practice includes applying acupuncture and herbal medicines for:
Internal medicine
Treating disharmonies of spirit; insomnia, anxiety, and depression
Women's health; regulating menstruation and PMS symptoms, treating endometriosis and easing the symptoms of menopause
Arthritis and other chronic pain disorders
Seasonal allergies
Digestive disorders and more
Services include:
Acupuncture
Pain relief
Natural medicine
Chinese medicine
Herbal medicine
Orthopedic acupuncture
Wellness
Sports medicine
Stress & Anxiety
Women's Health
Allergies
Digestive issues
Blood work
Custom herbal formulas
Open every weekday, taking appointments until 6 p.m.
Closed weekends and holidays
Home Visits: We provide emergency home visits. We also sell the best quality supplements and if we don't carry them, we can get them.
Year founded: 2013
Number of employees: 4
Payment Accepted: Cash, Check, Visa, MasterCard, Discover, American Express
License #:15622
Parking Situation: Street, Parking Lot
Hours:
Monday: 11:00 am-5:00 pm
Tuesday: 9:00 am-7:00 pm
Wednesday: 9:00 am-7:00 pm
Thursday: 9:00 am-7:00 pm
Friday: 9:00 am-3:00 pm
Address
1025 Pacific St San Luis Obispo, CA 93401

You must login to post comments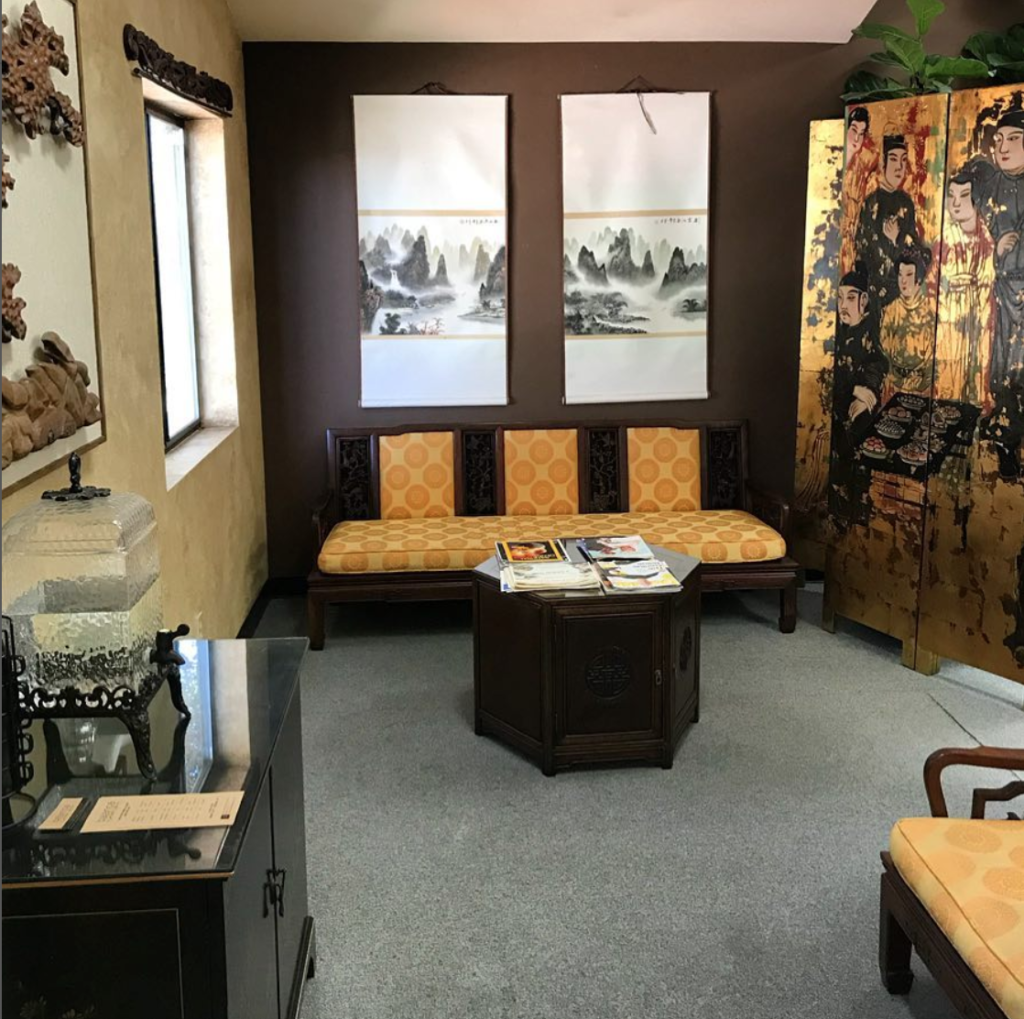 You must login to post comments